Call of Duty: Modern Warfare and Warzone Season 6 is about to release, and that means gamers may be wondering precisely when the next big update is expected to arrive. Below, we outline the critical details about Season 6 including its release time and a recap of what to expect from the upcoming patch.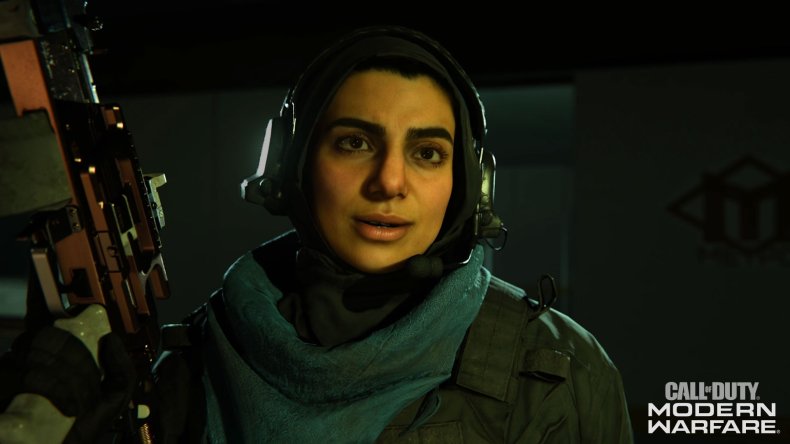 'Call of Duty: Modern Warfare' and 'Warzone' Season 6 begins September 29. Get the full release time and details below. 'Call of Duty: Modern Warfare' is available now on PS4, Xbox One and PC.
  Infinity Ward/Activision
  While Activision and Infinity Ward have yet to officially announce a release time for Modern Warfare Season 6, the Call of Duty experts at Charlie INTEL, have essentially done the work for them. The trusted fan site notes that, given the known end time of the current Double XP weekend festivities, it's expected that Season 6 will release September 29 at 2 a.m. EDT. This release time is consistent with all seasonal Modern Warfare updates deployed during the COVID-19 pandemic.
  At that time, the version 1.27 update will go live across PS4, Xbox One and PC alike. Like the Season 5 update, Infinity Ward has also made this 20GB patch available for preload for select PS4 users and will presumably open it up to everyone over time. For more info on how that process works, read our Season 5 preload guide.
  Activision and Infinity Ward have been somewhat quiet with regard to what fans can expect during Modern Warfare Season 6, but here's a sneak peek at what we'll likely see based on leaks and official announcements.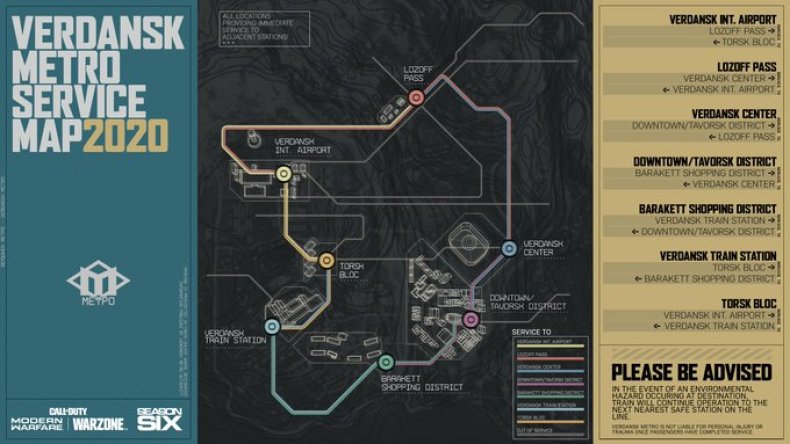 Subways come to Verdansk in 'Call of Duty: Warzone' Season 6.
  Infinity Ward/Activision
  Farah and Nikolai Operators: Rather than inventing a new narrative, Season 6 brings campaign characters Farah and Nikolai to the rest of the game. If you liked Modern Warfare's scripted story, the introduction of this duo will be a welcome addition.New Battle Pass: Even though we don't yet know everything that's in it, Activision has announced the Season 6 update includes a new Battle Pass with 100 tiers of unique cosmetics. In other words, it's time to get your grind on.Verdansk Subway: With regard to Warzone,the big addition for Season 6 is the debut of a subway system that takes players underneath the Verdansk map. These tunnels will offer new possibilities for close-quarters combat.New Weapons: As far as leaks are concerned, the two guns being referenced most with regard to Season 6 are the R700 sniper and AS VAL assault rifle with a built in suppressor. Both of these guns have ties to the Black Ops universe, which makes their inclusion in Season 6 a fitting transition to Black Ops Cold War in November.New Maps: Because Infinity Ward reportedly has dozens of Modern Warfare maps in some state of development, it's difficult to know which ones will be making their way to the game in Season 6. That being said, players can expect a decent range of new arenas spread across all multiplayer modes.Live Events: Dataminers have also uncovered evidence of what appear to be two different live events planned for Warzone in the coming weeks. It's assumed one of these events will be focused on Black Ops Cold War Zombies while the other will transition the Verdansk map to the Black Ops Cold War era. Keep an eye on our coverage to know more about these events as they happen.
  That's all we know about Modern Warfare Season 6 so far.
  Call of Duty: Modern Warfare and Warzone are available now on PS4, Xbox One and PC.
  Are you excited for Modern Warfare Season 6? Will you be downloading this update as soon as it releases? Tell us in the comments section!